Posted - Tuesday, May 21, 2013
HAPPY SPRING - HOHOKAM HAWKS - WATCH US SOAR!
<![if !vml]>
<![endif]>
Mrs. Theresa Leal-Holmes and Ms. Lupe Duran are our HAWK Admin Team!
HOHOKAM HAWKS ROCK!
THANK YOU TUCSON SYMPHONY!
YOUR GENEROSITY ALLOWED OUR 6TH, 7TH AND 8TH GRADE HAWKS TO ATTEND THE TSO YOUNG PEOPLE CONCERTS!
7th Grade
GRAND CANYON SCIENCE FIELD TRIP
8th Grade
DISNEYLAND SCIENCE FIELD TRIP
6th Grade
PRESCOTT SCIENCE FIELD TRIP
STUDENTS RETURNED SAFELY FROM ALL TRIPS
THANK YOU PARENT CHAPERONES!
UNIVERSITY OF ARIZONA
MATH ENGINEERING SCIENCE ACHIEVEMENT
MESA DAY - STATE COMPETITION @ UNIVERSITY OF ARIZONA
HOHOKAM MIDDLE SCHOOL RESULTS
AIR DROP ROCKET - FOURTH PLACE
ON-SITE ENGINEERING DESIGN - SECOND PLACE
CONGRATULATIONS TO:
Amadalia, Aracely, DeAngelo, Elijah, Fernando
and Hohokam Advisor Pierce
THANK YOU UNIVERSITY OF ARIZONA ISTEM
STRENGTHBUILDING PARTNERS
STAR PARTY NIGHT WAS A TREMENDOUS SUCCESS
DREXEL HEIGHTS FIRE DISTRICT
Babysitters Training
$20 for DHFD residents
Register @ Drexel Heights FD Admin Ofc
5030 South Camino Verde (Ajo & CV)
(520) 883-4341
TUSD neither endorses nor sponsors the organization or activity represented in this document.the distribution of this material is provided as a community Service!
The Lunar New Year begins Sunday, February 10, 2013.
This year is the Year of the Snake!
An Origami Resources Link appears below-
http://www.origami-resource-center.com/chinese-zodiac.html
Please consider making your tax credit donation to Hohokam Middle School
| | |
| --- | --- |
| | |
| | |
| | OUR CURRENT STUDENT ENROLLMENT CAN STILL BENEFIT FROM YOUR TAX CREDIT DONATION - THANK YOU FOR YOUR CONTINUED SUPPORT OF OUR HAWKS! |
HOHOKAM MS Student Registration
Front Office personnel will assist you with registration.
Please provide a valid parent photo ID, your child's current immunization record and TWO Proofs of Residency!
AIMS TESTING
HAWK TEST TALK CONVERSATIONS ARE COMPLETE.. GOAL SETTING .. STUDENT SUCCESS
908-3710
Jack "Ron" Pierce, Jr., School Improvement Coach
Brenda Cabarga-Schubert, Learning Supports Coordinator
Julie Suciu, Learning Supports Coordinator
ATI/BENCHMARK TESTING UPCOMING
As we head into our final quarter of the year we are also heading into the final phase of our AIMS and ATI/Benchmark testing. AIMS Testing is complete. Our ATI/Benchmark Testing window is May 6thru 10th. Thank you for participating in Saturday School. ATI/BENCHMARK TESTING may determine your CORE / ELECTIVE class placement next year- please do your best!
School Year '13-'14
MIDDLE SCHOOL REGISTRATION PENDING - TUSD WILL ADVISE OF VALENCIA MS SUMMER SCHOOL OPPORTUNITIES ONCE TRANSPORTATION IS CONFIRMED. IF YOU HAVE SELECTED TO ATTEND A DIFFERENT TUSD MS, PLEASE CONTACT THEIR SITE FOR REGISTRATION & SUMMER SCHOOL INFO!
HIGH SCHOOL REGISTRATION CONTINUES - WATCH YOUR MAILBOX FOR HIGH SCHOOL ORIENTATION, SUMMER SCHOOL AND STUDENT SCHEDULE AND ID PICK UP INFO!
<![if !vml]>
CHOLLA CHARGER NEWS ...<![endif]>
** FREE** CHOLLA Magnet HS SUMMER BRIDGE PROGRAM
Do you want to get to know the Cholla campus?
Make a plan for future success?
Meet other future Chargers?
Earn high school credit?
Cholla High Magnet School
FREE Freshman Bridge Program
May 29 – June 27, 2013
8am – 2pm
Free lunch provided
For information contact:
Melissa Hall
225-4120
Cholla High School

Incoming Frosh CHEER tryouts will be in the summer!

1. They will need to have their physical

2. Take the concussion test on the AIA website

3. Have their parent permission slips

4. and last report card in May turned in before they can tryout.

Miss Lillian has the permission slips in the office. They cannot have had an F the last semester and quarter. If so, they will not be eligible to participate the first 4.5 weeks of the beginning of school.

Reminder that athletic fees will need to be paid as well or they may apply for EEF scholarship to cover these costs.

Please also let them know that all athletes are required to attend after school tutoring and that spirit line is a yearlong commitment.

June de los Santos-Torreros

,

Head Coach Spirit line
PUEBLO WARRIOR
NEWS ...
<![if !vml]>
<![endif]><![if !mso]>

<![endif]>

PUEBLO MAGNET HIGH SCHOOL

Warrior Freshman Academy

June 3rd - June 21st

BUILDING ON YOUR FUTURE SUCCESS

FREE OF CHARGE - 100 SPACES FOR IN-COMING FRESHMAN

CONTACT: Mrs. Gunnels at 520-225-4306 or kathryn.gunnels@tusd1.org

<![if !mso]>

<![endif]><![if !mso & !vml]> <![endif]><![if !vml]>
<![endif]>
TUSD Magnet/Open Enrollment applications are available on-line.
MAGNET APPLICATION APPROVAL LETTERS ARE BEING MAILED BY SCHOOL COMMUNITY SERVICES
IMPORTANT THAT YOU NOTIFY TUSD OF YOUR ACCEPTANCE OF YOUR CHILD'S PLACEMENT
ALL Magnet/Open-Enrollment applications MUST be returned to:
TUSD School Community Services
1010 East Tenth Street - Bldg B
Tucson, Arizona 85717
225-6400
FREE Breakfast and Lunch available daily!
Please fill out an application to see if your child qualifies for a REDUCED cost (40 cents) or FREE meal. It's FREE to apply. Questions, contact Ms. Salazar or Ms. Garcia in the Cafeteria at (520) 908-3723.
TUTORING AVAILABLE

We are currently hosting tutoring in two CORE areas at Hohokam Middle School! .

Language Arts tutoring is offered on Monday, Tuesday, Thursday and Friday from 4:00 p.m. to 5:00 p.m.

Ms. Brumagin 908-3769.

Math tutoring is offered at Hohokam on Monday from 4:00 to 5:00 p.m. Mr. Ramsey 908-3767.

Student bus riders have the availability of an Activity bus that departs our campus at 5:00 p.m.

If possible, students identified as walking should secure a ride from a parent/guardian as the season changes and darkness arrives earlier.

T

USD Dept of Student Equity/Prevention provides Saturday MATH tutoring it's offered at the SW school site (S of Valencia on Mark Road) for grades 3 to 12 from 10 a.m. – 12 noon.

Tutoring is also available at the Pascua Yaqui Tribe Boy's and Girl's Club. Please call the Clubhouse at

883-8172 for days and times. Bus stop to Club, snacks available.

Local Pima County Library Branches offer homework help on-line, you may type a question and they respond. Walk-in tutoring is also available at the Southwest, Mission and Valencia branches.
StrengthBuilding Partners Mentor Program
Hohokam MS Welcomes our NEW and RETURNING community mentors!
Welcome Mr. Moreno, Mr. M. Flores, Ms. Avelarde, Mr. Acuna, Ms. Estrella, Ms Higuera, Ms. Laventure, Ms. Ramsey, Ms. Miranda and Mr. B. Flores!
We look forward to seeing you at the SBP Lunch Activity Events!
SBP, Congratulations on receiving an iSTEM Grant!
Visit SBP at their website: http://www.strengthbuilding.org/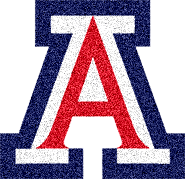 WELCOME
UNIVERSITY OF ARIZONA PROJECT SOAR MENTORS!
Thank you FALL UA Project Soar Mentors:
Ariana, Stephanie, Mayela, Hannah, Christina, Dominique, Alicia, Tori, Brendan, and Travis
What an amazing Fall Semester we shared!
Thank you SPRING UA Project Soar Mentors:
Karina R., Crystal, Emma, Karina S., Casey, and Jason.
What an amazing Spring Semester we shared!
HOLIDAY Inn & Suites
@ PALO VERDE
Hohokam Perfect Attendance Awards Sponsor
Congratulations to:
2011 Maxine, Alyssa, Clarissa, Cristina, Aracelia
2012 Gabriel, James, Dariana, Brian, Ariday,
2013
You and your Hohokam Hawk family receives a one-night stay, four dinners and one in-room movie.
INVITED STUDENTS - HOHOKAM MS HONOR ROLL DINNER TOMORROW
Join us
PARENT COFFEE/CAFECITO
Hohokam Parent Room #105
***Dates to be announced***
9:00 a.m. - 10:30 a.m.
Fry's Cool Cash Savings for Hohokam Middle School
Thank you for donating your Box Tops for Education
General Mills and FORD have provided an opportunity to earn additional box tops
click below
http://generalmills.promo.eprize.com/btfe/?affiliate_id=1b
and
Campbell Soup Labels to Hohokam MS!
PARENT LEADERSHIP OPPORTUNITIES
School Community Partnership Council (SCPC)
1 Representative/2 Alternates
Monthly Meeting
6:00 p.m.
Monday, March 18, 2013
Tucson Magnet High School Cafeteria 400 North 2nd Avenue 85705
"The School Community Partnership Council (SCPC) invites all parents, educators, and community members to attend meetings. If you will need babysitting or interpreter services, please advise your principal of the number and ages of your children for babysitting, and the language for which interpretation is needed so those arrangements can be made for you in advance.
El Concejo de la Sociedad de las Escuelas y la Comunidad (SCPC) extiende invitación a todos los padres, educadores, y miembros de la comunidad a asistir a su reuniónes. Información acerca del presupuesto y otra información actualizada relevante será compartida. Si ustedes necesitarán cuidado de niños o los servicios de un intérprete, por favor informen a su director antes del 06 de abril el número y las edades de sus niños que necesitarán cuidado, y el idioma en el que requieran la interpretación, para poder hacer los arreglos adecuados de la manera más eficiente económicamente.
Tucson Unified School District - Title One Family Support
Title One District Advisory Council (DAC)
Ms. Baltazar and Ms. Mateo, Parent Leaders
Manzo Elementary School
APRIL 12, 2013 10:00 a.m. - 12:30 p.m.
Preschool childcare, Lunch and Transportation available!
Please use site front entrance for entering building!
PBIS
Positive Behavioral Interventions and Supports
Be Respectful, Be Responsible, Be a Leader
PBIS is a team-based process that will allow our Hohokam campus to develop, plan and evaluate a safe and productive learning environment where teachers can teach and students can learn.
Students recently toured campus to meet staff and learn/review PBIS expectations. Ask your student to share their experience.
PBIS Social's are held during all lunches!
Hohokam parents/guardians interested in becoming a part of the Hohokam PBIS Team; please contact Assistant Principal Lupe Duran at (520) 908-3705.
- FREE DENTAL COVERAGE OPPORTUNITY -
REVISED PROGRAM APPLICATIONS ARE AVAILABLE!
SIXTH GRADERS ARE ELIGIBLE TO RECEIVE
FREE DENTAL SEALANTS - CONSENT FORMS AVAILABLE IN HEALTH OFC
AHCCS covers 100% of dental exams, x-rays, cleanings, fluoride, sealants, fillings or crowns needed, baby teeth root canals and simple extractions of baby teeth at school - contact Nurse Brita Reams or Ms. Clara our Hohokam Health Professionals in the Health Office at (520) 908-3717.
MATH AND PARENT PARTNERSHIPS (MAPPS) WORKSHOPS RETURNING TO HOHOKAM MIDDLE SCHOOL
SPORTS 2012-2013
HAWK PRIDE
"Respect, Attitude, Responsibility and Effort!"
YOU must have a physical exam to practice or play in TUSD Athletics!
Track Season has been cancelled!
www.library.pima.gov/homeworkhelp
Our local SW Tucson/Pima County Library located near Lawrence Park, South of Valencia on Mark Road. FREE Homework Help is available at SW Tucson/Pima County Library on Wednesday's from 1:30 p.m. - 3:30 p.m. Please stop in and visit with SW Librarian Ms. Paulina Aguirre!
Did you know that you could download library eBOOKS using OverDrive? Visit www.library.pima.gov or call 791-4010 for information.
Did you know that FREE legal downloadable music is available with your library card? 3 songs per week are available with your library card and PIN. Visit www.library.pima.gov/music
FREE READSTRONG PROGRAM* (Valencia only 594-5390)
Level-up your reading - for students in grades 4-12 and adults. Drop-in sessions led by specially trained tutors.
FREE ENGLISH LANGUAGE CLASSES* (Mission 594-5325 or Valencia 594-5390)
Taught by trained volunteers from Literacy Volunteers of Tucson, a program of Literacy Connects.
FREE CITIZENSHIP CLASSES* (Mission 594-5325 or Valencia 594-5390)
Learn about US Government, US History, and the rights and responsibilities of citizenship.
FREE GED PREP AND TUTORING* (Valencia only 594-5390)
Led by paid Pima County Public Library tutors with Adult Education Certification
FREE JOB HELP* (Mission 594-5925 or Valencia 594-5390)
*Children cannot attend these classes. Childcare is not available in the Library. Parents must make their own childcare arrangements for children under age 8.
Community Food Bank (520) 622-0525 x 242 www.communityfoodbank.com
If you need help with your SNAP (food stamps) or AHCCCS application trained Community Food Bank staff may assist you! 520-882-3314 or 1-800-950-8681 @ 3003 South Country Club Road (between 36th & Ajo) Please provide: SS numbers, photo ID, Birth Certificates, Letter from friend, proof of income, health ins cards bank statement, utility & mortgage bills.
Market on the Move
$10 donation for 60 lbs of produce
18k of fresh vegetables

available at various distribution sites
WEEKENDS various locations city-wide
Contact: Ester Havey 256-2792 or Amelita Harlow 326-1112
TUSD Exceptional Parent Project
Monthly Meeting
Thursday's
6:30 PM- 8:30 PM
Howell Elementary School Library
401 N. Irving Avenue (5th St. just east of Alvernon)
Please RSVP with Kathy Freeman at kfreeman62@cox.net or 907-8222
The Exceptional Parent Project is an ongoing collaboration among TUSD families, staff, and the community to improve education for all who are involved in the learning process. We will proactively seek to open the lines of communication and make the success of each individual child our mutual goal.
Exceptional Parent Project's goal is to support TUSD in its effort to provide our exceptional children with the best education possible.
As parents of exceptional children, we want to work with our children's educators in a team environment, be recognized as our children's best advocates and be knowledgeable and experienced needs.
Notice of meeting of the Hohokam Middle School Council

Pursuant to A.R.S. 38-431.02, notice is hereby given to the members of the

Hohokam

Middle School Council and to the general public that the Hohokam Middle School Council

will hold a meeting open to the public on

to be determined

Hohokam Middle School, Reynaldo Olea Library