Posted - Friday, May 24, 2013
FAREWELL HOHOKAM HAWKS !
<![if !vml]>
<![endif]>
Mrs. Theresa Leal-Holmes and Ms. Lupe Duran are our HAWK Admin Team!
HOHOKAM HAWKS ROCK!
THANK YOU TUCSON SYMPHONY!
YOUR GENEROSITY ALLOWED OUR 6TH, 7TH AND 8TH GRADE HAWKS TO ATTEND THE TSO YOUNG PEOPLE CONCERTS!
7th Grade
GRAND CANYON SCIENCE FIELD TRIP
8th Grade
DISNEYLAND SCIENCE FIELD TRIP
6th Grade
PRESCOTT SCIENCE FIELD TRIP
STUDENTS RETURNED SAFELY FROM ALL TRIPS
THANK YOU PARENT CHAPERONES!
UNIVERSITY OF ARIZONA
MATH ENGINEERING SCIENCE ACHIEVEMENT
MESA DAY - STATE COMPETITION @ UNIVERSITY OF ARIZONA
HOHOKAM MIDDLE SCHOOL RESULTS
AIR DROP ROCKET - FOURTH PLACE
ON-SITE ENGINEERING DESIGN - SECOND PLACE
CONGRATULATIONS TO:
Amadalia, Aracely, DeAngelo, Elijah, Fernando
and Hohokam Advisor Pierce
THANK YOU UNIVERSITY OF ARIZONA ISTEM
STRENGTHBUILDING PARTNERS
STAR PARTY NIGHT WAS A TREMENDOUS SUCCESS
DREXEL HEIGHTS FIRE DISTRICT
Babysitters Training
$20 for DHFD residents
Register @ Drexel Heights FD Admin Ofc
5030 South Camino Verde (Ajo & CV)
(520) 883-4341
TUSD neither endorses nor sponsors the organization or activity represented in this document.the distribution of this material is provided as a community Service!
School Year '13-'14
MIDDLE SCHOOL REGISTRATION PENDING - TUSD WILL ADVISE OF VALENCIA MS SUMMER SCHOOL OPPORTUNITIES ONCE TRANSPORTATION IS CONFIRMED. IF YOU HAVE SELECTED TO ATTEND A DIFFERENT TUSD MS, PLEASE CONTACT THEIR SITE FOR REGISTRATION & SUMMER SCHOOL INFO!
HIGH SCHOOL REGISTRATION CONTINUES - WATCH YOUR MAILBOX FOR HIGH SCHOOL ORIENTATION, SUMMER SCHOOL AND STUDENT SCHEDULE AND ID PICK UP INFO!
<![if !vml]>
CHOLLA CHARGER NEWS ...<![endif]>
** FREE** CHOLLA Magnet HS SUMMER BRIDGE PROGRAM
Do you want to get to know the Cholla campus?
Make a plan for future success?
Meet other future Chargers?
Earn high school credit?
Cholla High Magnet School
FREE Freshman Bridge Program
May 29 – June 27, 2013
8am – 2pm
Free lunch provided
For information contact:
Melissa Hall
225-4120
Cholla High School

Incoming Frosh CHEER tryouts will be in the summer!

1. They will need to have their physical

2. Take the concussion test on the AIA website

3. Have their parent permission slips

4. and last report card in May turned in before they can tryout.

Miss Lillian has the permission slips in the office. They cannot have had an F the last semester and quarter. If so, they will not be eligible to participate the first 4.5 weeks of the beginning of school.

Reminder that athletic fees will need to be paid as well or they may apply for EEF scholarship to cover these costs.

Please also let them know that all athletes are required to attend after school tutoring and that spirit line is a yearlong commitment.

June de los Santos-Torreros

,

Head Coach Spirit line
PUEBLO WARRIOR

NEWS ...

<![if !vml]>

<![endif]><![if !mso]>

<![endif]>

PUEBLO MAGNET HIGH SCHOOL

Warrior Freshman Academy

June 3rd - June 21st

BUILDING ON YOUR FUTURE SUCCESS

FREE OF CHARGE - 100 SPACES FOR IN-COMING FRESHMAN

CONTACT: Mrs. Gunnels at 520-225-4306 or kathryn.gunnels@tusd1.org

<![if !mso]>

<![endif]><![if !mso & !vml]> <![endif]><![if !vml]>

<![endif]>
TUSD Magnet/Open Enrollment applications are available on-line.
MAGNET APPLICATION APPROVAL LETTERS ARE BEING MAILED BY SCHOOL COMMUNITY SERVICES
IMPORTANT THAT YOU NOTIFY TUSD OF YOUR ACCEPTANCE OF YOUR CHILD'S PLACEMENT
ALL Magnet/Open-Enrollment applications MUST be returned to:
TUSD School Community Services
1010 East Tenth Street - Bldg B
Tucson, Arizona 85717
225-6400
FREE Breakfast and Lunch available daily!
Please fill out an application to see if your child qualifies for a REDUCED cost (40 cents) or FREE meal. It's FREE to apply.
I
StrengthBuilding Partners Mentor Program
will be making the move to Valencia MS
Visit SBP at their website: http://www.strengthbuilding.org/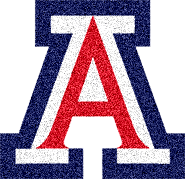 WELCOME
UNIVERSITY OF ARIZONA PROJECT SOAR MENTORS!
Thank you FALL UA Project Soar Mentors:
Ariana, Stephanie, Mayela, Hannah, Christina, Dominique, Alicia, Tori, Brendan, and Travis
What an amazing Fall Semester we shared!
Thank you SPRING UA Project Soar Mentors:
Karina R., Crystal, Emma, Karina S., Casey, and Jason.
What an amazing Spring Semester we shared!
Ms. Baltazar and Ms. Mateo, Parent Leaders
Manzo Elementary School
APRIL 12, 2013 10:00 a.m. - 12:30 p.m.
Preschool childcare, Lunch and Transportation available!
Please use site front entrance for entering building!
www.library.pima.gov/homeworkhelp
Our local SW Tucson/Pima County Library located near Lawrence Park, South of Valencia on Mark Road. FREE Homework Help is available at SW Tucson/Pima County Library on Wednesday's from 1:30 p.m. - 3:30 p.m. Please stop in and visit with SW Librarian Ms. Paulina Aguirre!
Did you know that you could download library eBOOKS using OverDrive? Visit www.library.pima.gov or call 791-4010 for information.
Did you know that FREE legal downloadable music is available with your library card? 3 songs per week are available with your library card and PIN. Visit www.library.pima.gov/music
FREE READSTRONG PROGRAM* (Valencia only 594-5390)
Level-up your reading - for students in grades 4-12 and adults. Drop-in sessions led by specially trained tutors.
FREE ENGLISH LANGUAGE CLASSES* (Mission 594-5325 or Valencia 594-5390)
Taught by trained volunteers from Literacy Volunteers of Tucson, a program of Literacy Connects.
FREE CITIZENSHIP CLASSES* (Mission 594-5325 or Valencia 594-5390)
Learn about US Government, US History, and the rights and responsibilities of citizenship.
FREE GED PREP AND TUTORING* (Valencia only 594-5390)
Led by paid Pima County Public Library tutors with Adult Education Certification
FREE JOB HELP* (Mission 594-5925 or Valencia 594-5390)
*Children cannot attend these classes. Childcare is not available in the Library. Parents must make their own childcare arrangements for children under age 8.
Community Food Bank (520) 622-0525 x 242 www.communityfoodbank.com
If you need help with your SNAP (food stamps) or AHCCCS application trained Community Food Bank staff may assist you! 520-882-3314 or 1-800-950-8681 @ 3003 South Country Club Road (between 36th & Ajo) Please provide: SS numbers, photo ID, Birth Certificates, Letter from friend, proof of income, health ins cards bank statement, utility & mortgage bills.
Market on the Move
$10 donation for 60 lbs of produce
18k of fresh vegetables

available at various distribution sites
WEEKENDS various locations city-wide
Contact: Ester Havey 256-2792 or Amelita Harlow 326-1112